March 25, 2014 @ 11:57 PM
Early morning exercise fits my schedule, alternating daily between a gym workout and a brisk outdoor walk. While my community has a lengthy tree-lined walking path that affords ample scenes of nature and at times a myriad of wildlife sightings, I welcome a change of venue.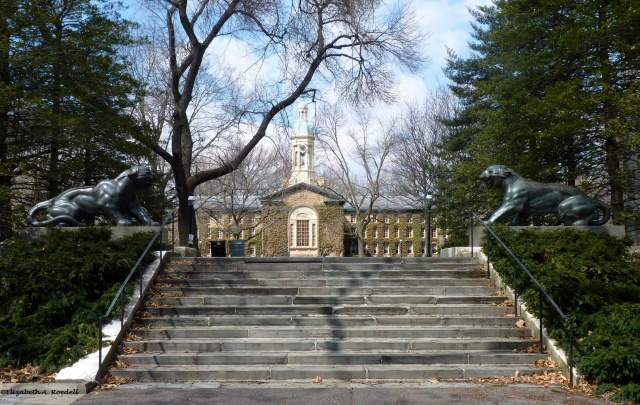 Pair of Tigers with Nassau Hall in background.
My favorite place to walk is the Princeton University campus, right in the heart of downtown Princeton. Founded in 1746, prior to the American Revolution, the main campus is situated on 500 acres, dotted with historic buildings of exquisite collegiate gothic architecture. Nassau Hall, the oldest building on campus, fell briefly to British soldiers during the Battle of Princeton, until reclaimed by George .........
Read More